Need a new roof? Give us a call!
A Professional Metal Roofing Contractor Near You
When you work with a professional metal roofing company, you're getting the best metal roofing contractor in town and a team of experienced professionals who will take care of everything from start to finish. We know the ins and outs of metal roofs, so you can rest assured that your project will be handled with precision and care.
Our Process To Getting A New Roof
AP Roofing Pros Commercial Roof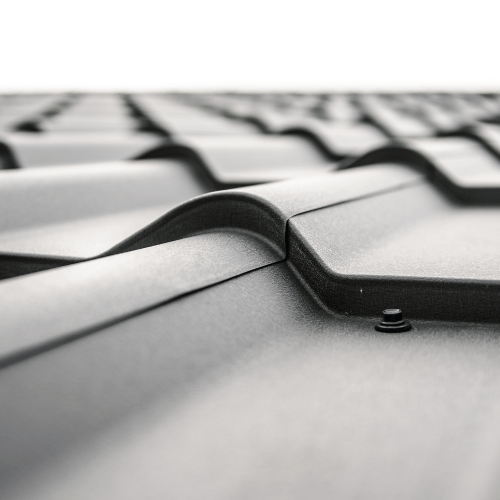 Metal Roofing Installations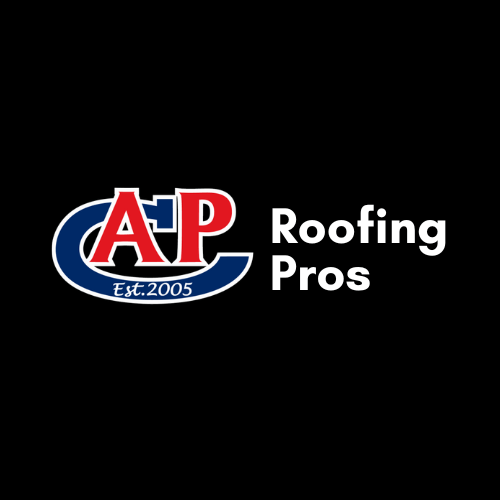 Contact us today to schedule a consultation on your metal roof project!
We understand that choosing the right type of roof can be daunting, so we offer a free consultation to help you decide which one is best for you. We also have a wide range of warranties to ensure you're delighted with your purchase.
New Construction Metal Roofing
Preventative Roof Maintenance Program
Looking For A Free Metal Roofing Estimate?
AP Roofing Pros is a metal roofing contractor that specializes in providing comprehensive and reliable metal roofing services. From start to finish, we will take care of everything for you, so you can focus on what's important your family and business.
A metal roof is an excellent choice for a home for several reasons:
1. Metal roofs are incredibly durable and last much longer than other types of roofing. They resist the elements, meaning they will not be damaged by wind, rain, or snow.
2. Metal roofs are eco-friendly and fire-rated. This means that they will not contribute to pollution or add to the risk of a house fire.
3. Metal roof panels are a cost-effective investment. They may be more expensive upfront than other types of roofing, but they will last much longer and save you money in the long run.
4. Metal roof panels have a large selection to choose from. Many colors and styles are available to find the perfect look for your home.
Complete Care on Your Schedule
Bringing Life to Your Smile
Don't know where to start?
Let Us Put A Metal Roof Over Your Head
Metal Roofing Companies Near Me
Are you looking for a metal roofing company that will come to your home?
If you're interested in metal roofing, then AP Roofing Pros is the company for you. We offer a wide range of services, including metal roofing installation, repair, and replacement. We also have a team of experts who can help you choose the right metal roof for your home.
From shingles to gable roofs, we have a wide variety of options to choose from.
Metal roofs are popular because they are durable, weather-resistant, and sleek. Metal roofs can be installed in various ways, including traditional, retractable, and metal panel roofs. Metal roofs can be made from multiple materials, such as copper, aluminum, stainless steel, or tin. Metal roofs are often coated with zinc to protect against weather and corrosion.
Metal is a long-lasting, energy-efficient roofing material: Metal roofs are durable, weatherproof, and efficient in reducing your home's energy costs.
You can find metal roofing products for every budget: From affordable classic systems to high-end luxury options, a metal roofing system is perfect for you.
Metal roofs are eco-friendly: Using fewer resources than other roofs, metal allows you to conserve natural resources while protecting your home from the elements.
Metal is easy to clean and maintain: With few moving parts and minimal maintenance required, metal roofs are one of the most accessible surfaces to keep clean.
Deciding Between Metal Roofing Materials
When choosing metal roofing materials, it is essential to consider the benefits of metal roofing systems. Metal roofing systems are designed to withstand strong winds and weather conditions, making them a durable and eco-friendly choice. Metal roof panels are also fire-rated, making them a cost-effective investment. Metal roofing materials are available in various colors and styles so that you can find the perfect match for your home.
There are many different types of metal roofing available on the market today. Each type has its own set of benefits that make it ideal for different applications.
Corrugated Galvanized Steel
Corrugated galvanized steel is a popular choice for metal roofing because it is very durable and weatherproof. It is also inexpensive, making it a great option for both new and existing buildings.
Corrugated metal roofing is setting trends in modern and traditional designs: It uses metal roofing panels to set the trends for future roofing designs.
Good protection for your home: Corrugated metal roofing offers unmatched protection from weather such as rain, snow, wind, sunlight, and other elements.
Durable & long lasting: Metal roofs are known to last longer than other roofs and are more resistant to damage from weather conditions.
Versatility: You can use corrugated metal roofing in any type of design – contemporary or traditional – that you desire!
Copper roofing is another popular choice because it is very attractive and long-lasting. Copper roofs will develop a patina over time, which can give your home or building a unique look.
Copper roofing is highly durable and lightweight: Copper roofing is one of the most durable and lightweight roofs available.
Aluminum roofing is a lightweight option that is easy to install. It is also resistant to rust and corrosion, making it a good choice for coastal areas. Aluminum roofs can be painted to match the color scheme of your home or building.
Stainless steel roofing is another great option for those looking for durability and weather resistance. Stainless steel roofs are also low maintenance and easy to clean.
Metal roofing is a popular choice for many homeowners because of its durability and weather resistance. Steel shingles and tiles are a type of metal roofing that is becoming increasingly popular because of their versatility and practicality. The panels are fully interlocking and hold tight in even the most severe winds, and the product's low weight encourages installation over existing shingles.
Standing seam panels offer a sleek, modern look and are usually installed with hidden fasteners. They are very versatile and high-performing. Standing seam panels are a type of metal roofing consisting of panels welded together along the seams. This type of roofing is very durable.
Durable and corrosion-resistant: Tin is a durable and corrosion-resistant metal that can be used for a tin roof.
Zinc is more affordable than copper and aluminum: Zinc panels are usually less expensive per square foot than copper or aluminum.
Benefits of Metal Roofing
Metal roofing is more robust and durable than asphalt: Metal roofing can last longer than traditional roofing.
Metal roofs require very little maintenance: They can be pressure washed with a basic cleaner.
Metal roofs are reflective and an effective insulator: Reflects more UV rays, helping to keep buildings more relaxed in the summer months.
Steel roofing is environmentally friendly: Steel roofing uses less energy and therefore releases fewer greenhouse gases than other types of roofs.
It's a good choice for people who want a durable roof: The steel roof can last for many years, making it a good choice for people who want a durable roof.
Metal Roofing is Fire-Resistant
Metal roofs are better than asphalt shingles in severe weather conditions because they can withstand high winds and are not as susceptible to damage from hail or fallen trees. Metal roofs are also resistant to fire and smoke damage, making them a good choice for homes at risk for wildfires.
Metal roofs are rated according to their class, with Class A being the most fire-resistant.
A Metal Roof Stands Up to Tornadoes & Hurricanes
Metal roofs are one of the most durable types of roofing. They can withstand high winds and are resistant to damage from flying debris. Metal roofs are also a good choice for homes in extreme climates because they are solid and weatherproof.
Metal Surfaces Reflect Heat
They are also highly energy efficient. Metal roofs reflect radiant heat away from the building, reducing the energy required to cool the building in summer.
Metal roofs reflect heat, minimizing midday heat gain: This reduces the need for air conditioning during the day.
Metal roofs are a good investment because they last longer and have a higher resale value. Metal roofs can improve your home's curb appeal and increase its resale value. According to the National Association of Realtors, metal roofs typically increase a home's resale value by 1-6%.
Metal Roofs are Easier to Clean
Metal roofing is easier to clean than other types of roofing because it resists moss and algae build-up. This makes metal roofs much easier to clean since you won't have to worry about scrubbing away at stubborn growths. In addition, metal roofs are also less likely to accumulate leaves and debris, making it even easier to keep them clean.
Metal Has Greater Longevity and Durability
Metal roofs are typically made of steel, aluminum, or copper and can last for decades without needing to be replaced. Metal roofs are also resistant to damage from fire, wind, hail, and other weather events.
Metal Roofing is Great for Commercial and Residential Applications.
Metal roofing is durable and weatherproof: Metal roofing is a durable and weatherproof option that can be used for commercial and residential applications.
It is an affordable option: Metal roofing is an affordable option that can be used for commercial and residential applications.
Are You Replacing Your Roof?
If you're replacing your roof, you should consider installing a metal roofing system. Metal roofs are more energy efficient and last longer than shingle roofs. Metal roofs require minimal maintenance and are ideal for long-term use. Be sure to get a warranty when you purchase a new roof.
Are You Looking to Restore or Strengthen Your Existing Metal Roof?
When working with a metal roofing contractor, you can expect high levels of professionalism and a lengthy installation process. Metal roofs are an excellent choice for homes that need to withstand weather conditions, and the contractor you hire will help you select the best option for your home. Make sure you understand the work that will be done before hiring a metal roofing contractor.
Frequently Asked Questions
What are the drawbacks of metal roofing?
Metal roofing is durable and weatherproof, but it has some drawbacks. Metal roofs can be noisy, and they may not be the best choice for homes in areas with heavy snowfall. 
Does a metal roof affect cell phone reception?
No, a metal roof does not affect cell phone reception.
Is metal roofing a good option for protecting against hurricanes?
Metal roofs are the most hurricane-resistant: Metal roofs have been tested and proven to withstand heavy winds.
The Palm Beach Post reports that metal roofs proved to be the most hurricane-resistant out of all roofing options.
Metal roofing is a good option for protecting against hurricanes: Metal roofing is a good option for protecting against hurricanes because it can resist wind and rain.
Metal roofing is durable: Metal roofing is stable, meaning it will last longer than other types of roofs and won't need to be replaced as often.
There are various metal options available on the market: You can choose from different types of metal, such as copper, aluminum, or steel, which will give you additional benefits and protection levels regarding weather conditions.
How do you maintain a metal roof?
A metal roof is an excellent investment for your home. They are durable, easy to clean, and can withstand pressure washing better than asphalt shingles. Below are some tips on how to keep your metal roof in excellent condition:
-Regularly check for loose screws or nails and tighten or replace them as needed.
-Inspect the roof after severe weather to ensure there is no damage.
-Keep gutters and downspouts clean to prevent water build-up.
-If you live in an area with heavy snowfall, you may need to shovel the snow off your roof to prevent it from collapsing.
Can metal roofing go over existing shingles?
Metal roofing can be applied over asphalt shingles as long as the surface is clean and sound. This installation process reduces labor and haul-off expenses, minimizes debris and disruption, and increases energy efficiency. The added insulation barrier from the metal roofing also increases energy efficiency and sound insulation for rain and hail.
What are the disadvantages of a metal roof?
It can be expensive: Metal roofs can be pretty expensive, especially if you want a high-quality product.
It isn't waterproof: Your metal roof may leak if it rains heavily.
It requires maintenance: Metal roofs require regular maintenance in the form of cleaning and painting to avoid rusting and corrosion.
It's not compatible with some materials: Some materials (like clay tiles) won't stick to a metal roof; they'll slip off or even tear under the weight of the rain and snow accumulation on top of them.
It's difficult to install: Installing a metal roof is typically more complicated than installing other types of roofs due to its heavy weight and lack of flexibility.
Do metal roofs hinder WIFI?
Metal roofs are not known to have any impact on WIFI signal strength. Metal roofs can provide better protection for a WIFI router or antennae during a lightning storm. If you are concerned about the possibility of your WIFI signal being interrupted by a metal roof, you can have your roof grounded by a lightning protection company. This will ensure that any electrical surges are directed away from your equipment.
Is it cheaper to get a metal roof or shingles?
Metal roof costs are comparable to roofs made of wooden shakes or slate tiles, but metal is sturdier and more durable.
Metal roof costs are more excellent upfront than asphalt composite shingles, but metal lasts much longer and provides substantial energy cost savings.
It is cheaper to maintain a metal roof over other roofing materials before deciding.
What is the
What is a standing seam metal roof?
A standing seam metal roof is a type of roofing design that features long metal panels running from the ridge to the eave of your house. This design is very durable and watertight, making it a great investment for your home. Standing seam metal roofs typically cost more than traditional roofs, but they last longer and are better at keeping out water. If you're interested in having a standing seam metal roof installed on your home.
What is the best roofing material?
Aluminum roofs are good for coastal areas: Metal roofs located in coastal areas are one of the best materials to use because they resist salt spray.
How do you know when you need a new roof?
If your roof is showing any of the following signs, it may be time to replace it:
-Cupping: This is when the shingles start to curve upward.
-Warping: If the shingles are no longer lying flat, this is a sign they are warped.
-Peeling asphalt shingles: If you can see that the asphalt has started to peel away from the shingle, this means that the adhesive strip has failed and the shingle is no longer anchored down.
-Cracks: Both small and large cracks can form in shingles over time, due to weather damage or simply age. These need to be fixed as soon as possible as they can let water into your home.
-Leaking: One of the most obvious signs that you need a new roof is if you have leaks. Even if you only have one or two, it's best to get them fixed as soon as possible before they cause further damage.
-Rusty spots: If you start to see rust forming on your roof, this means that there is metal present that is starting to break down. This needs to be repaired as soon as possible before it causes more damage.
-Moss, mold, or fungus: These can all grow on your roof over time and cause damage. If you see any of these, you should have your roof inspected to see if it needs to be replaced.
If you think your roof may need to be replaced, the best thing to do is contact AP Roofing Pros to find out for sure if your roof needs to be replaced and how much it will cost.
Does adding a new roof increase a home's value?
Adding a new roof to your home can increase its value by up to 1-6%. This is a great way to add value to your home if you are planning on selling it in the future. However, it is important to consult with a real estate expert or realtor before you undertake this project. They will be able to advise you on which repairs you should prioritize in order to maximize the value of your home. You can also get free estimates from the best roofers in your area before you make any decisions.
How will you protect my building, gutters, yard, and other items from damage?
The metal roofing contractor will take special care to protect your property during the roofing process.
How long will the metal roofing installation take?
A metal roof installation will typically take a few days to complete. Measuring the roof and ordering the materials can take a day or two, and then removing the old roofing materials and performing any necessary repairs can add another day. Installing the metal panels is relatively quick, but ensuring that the edges are smooth and the panels are securely attached can take a bit longer. Overall, most metal roof installations will be completed within a week.
What metal roof color or design would look best on your house?
When choosing a metal roofing color or design, it is important to consider the lifespan of the roof. Metal roofs can last many years, so it is important to choose a color that will not fade over time. Metal roofs can also be customized to match the exterior color of your home.
How long does a metal roof last?
A metal roof can last years, depending on the type of metal, the quality of the installation, and the climate. In order to extend the life of your metal roof, it is important to keep it clean and free of debris. Regular cleaning and inspection can help to identify any potential problems early on, before they have a chance to cause serious damage.
How much does a metal roof cost?
The prices for metal roofs ranges in the thousands give us a call for a free estimate to find out how much a new metal roof will cost!